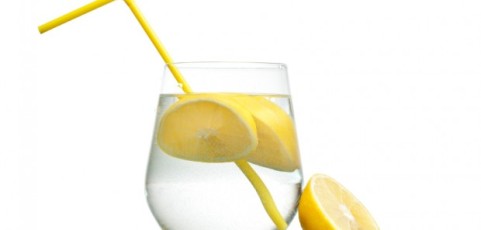 Parenthood requires difficult decisions. We love our children, we worry about them, stress over their well-being, and desire the very best for them. Watching our child experience illness often feels as painful for us as for them—and we would willingly opt to carry the burden of the illness for them, if we could.
So, when government and medical authorities tell us that we can spare our children the grief of terrible illnesses through a few "safe and effective" shots, we feel compelled to follow their instructions for the benefit of our children and society. But, what if vaccines are not as "safe and effective" as we thought they were?
What if vaccines are not as "safe and effective" as we have been led to believe?
A vaccine is an invasive medical procedure that carries a risk of injury and death.
Aren't the diseases vaccinated against more dangerous than the vaccines?
Viruses and bacterial infections also carry a risk of injury and death. But, treated properly, this risk can be greatly reduced.
Whether or not you choose to assume the risks associated with vaccination, or the risks associated with contracting disease, is a very personal choice. I urge you to make it an informed choice. These resources will help:
Resources
New Parent Guide, 32 pages, PDF
by Vaccine Choice Canada (formerly VRAN)
http://vaccinechoicecanada.com/wp-content/uploads/NPG_final.pdf
Vaccine Choice Canada is a federally registered not-for-profit society. Formed in response to growing parental concern regarding the safety of current vaccination programs in Canada, they serve as a public information and resource group committed to informing Canadians of the known risks of vaccines currently in use and those being developed for future use in Canada by providing information about the components of vaccines, side effects, and possible long-term health effects.
http://vaccinechoicecanada.com/
Vaccinations are not mandatory in Canada—you have the right to choose.
Vaccinations are Not Mandatory in Canada
Health Canada states: "Unlike some countries, immunization is not mandatory in Canada; it cannot be made mandatory because of the Canadian Constitution." Only Manitoba, Ontario, and New Brunswick require proof of certain immunizations for school entrance. But, "exceptions are permitted on medical or religious grounds and reasons of conscience; legislation and regulations must not be interpreted to imply compulsory immunization."
Immunization in Canada – V 23S4 – May 1997 – Canadian National Report on Immunization, 1996:
http://www.collectionscanada.gc.ca/webarchives/20071212103611/http://www.phac-aspc.gc.ca/publicat/ccdr-rmtc/97vol23/23s4/23s4b_e.html
You may legally choose not to vaccinate your child in Canada. To notify Health Canada of your choice, and satisfy school system requirements, you must complete a notarized vaccination exception form.
You can find legal exemption forms here:
Ontario Affidavit form: http://www.forms.ssb.gov.on.ca/mbs/ssb/forms/ssbforms.nsf/GetFileAttach/014-4897-64E~1/$File/4897-64E.pdf
Links to forms: http://vaccinechoicecanada.com/exemptions/legal-exemption-forms/